EPR mini study of Good Practices on Staff Engagement, Motivation and Retention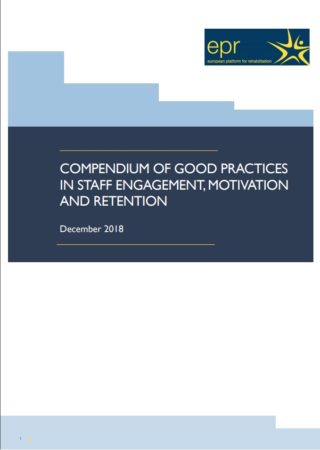 For over twenty-five years, EPR has been supporting its members in identifying the factors that will allow them to increase the quality of rehabilitation service to person with disabilities (PWD). This compendium of good practices in staff engagement, motivation and retention looks at success factors from the five organisations APPACDM de Coimbra (PT), The Cedar Foundation (NIR), Fundación INTRAS (ES), JG Benediktushof Maria Veen (DE) and Rea College Pluryn (NL); all working with PWD's and their solutions for looking after employee well-being, continuous development, thereby ensuring high quality of services and loyalty, including suggestions to other organisations. These five reports are further completed by recommendations to local and European policy makers to support the continuation of these good practices in other contexts.
The compendium is available HERE.