EPR at a glance
EPR is a community of service providers working with people with disabilities committed to high quality service delivery.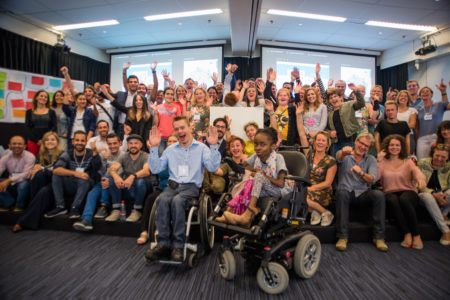 Our Motto
Learning and Innovating Together
Our Vision
A society where every person can co-create quality services that bring about equal opportunities for all, social inclusion and quality of life.
Our Mission
To build the capacity of our members to provide sustainable, high quality services in a competitive environment through mutual learning and training.
Our Activities
EPR activities go beyond traditional mutual learning exchanges. Professionals from EPR members gather to benchmark and analyse effectiveness in service provision; improving quality of services and quality of life for clients, as well as positively impacting their daily work experience. EPR members co-create and pilot innovative products, tools and methods to better meet the needs of clients, employers and funders.
Our Strategic Priorities
EPR enables service improvement through mutual learning, training and networking
EPR facilitates innovation through resource development and projects
EPR equips members to address trends impacting service delivery
EPR network of innovative organization grows
EPR engages members in policy development drawing from their expertise
EPR grows its policy influence through targeted contributions and strategic partnerships
Could you be interested in joining our community? Find out more about membership here.
EPR Legal Status
EPR is a democratically governed organisation with its own independent management structures and statutes. The platform is registered under Belgian law as a not-for-profit association (ASBL/ VZV, Reg. no. 864922670). For more information about our structures see here, and our secretariat here