Social Enterprises as tools to implement the EPSR and Active Inclusion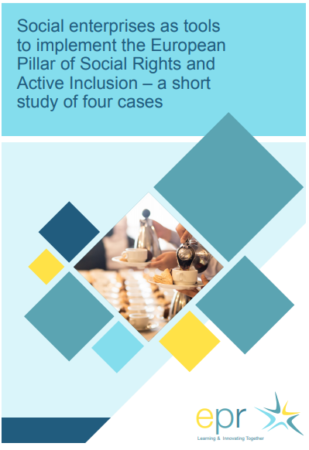 In follow-up to the 2018 research and public event on the 'Study on employment models within the social economy and their role in including persons with disabilities into the labour market and society', the European Platform for Rehabilitation (EPR) continues to explore social enterprises as a mechanism for active inclusion of persons with disabilities in European countries and for implementation of the European Pillar of Social Rights. The study is based on interviews with four organizations based on the methodology and building on the findings of the 2018 study.
The social enterprises under consideration are all EPR members either directly or through their membership in associations. This study includes an in-depth look into how each of the companies
organize employment and training, and aspects related to their sustainability and impact. Finally, it provides a brief comparative overview and proposals for policy recommendations based on the practices considered.
Study:_Social_enterprises_as tools to implemente the EPSR_and_active_inclusion (December 2019)