The Future of Work: EU High-Level Conference
On April 9 2019, EPR took part in the high-level conference 'The Future of Work: Today. Tomorrow. For All' in the European Commission (EC). Hosted by EC President Jean-Claude Juncker, Vice-President Valdis Dombrovskis and Commissioner Marianne Thyssen, around 500 participants, among them Ministers, representatives from EU institutions and agencies, national governments, social partners, civil society and academia explored how to best harness changes in the world of work for the benefit of workers, businesses, society and the economy alike.
The future of work is one of the defining challenges of our time, and how we manage this challenge will define the future of our continent. We need to create about 344 million jobs worldwide to sustain our fast-changing workforce, putting predictable work and access to social protection on the agenda for a more transparent and predictable labour market. For example, in the years 2014-2020, 27 billion euros have been invested in VET but in order to be more effective and create more jobs in the future, the investments need to be more related to the training and education, involving social partners in the design of this. Mr. Luca Jahier, the President of the European Economic and Social Committee (EESC), stated that "60% of the jobs of today will simply disappear in maximum ten years. The future of work must ensure protection for all, meaning access to social protection for all people and workers, especially disadvantaged groups", while Mr. Maarten Goos, Chair of the High-Level Expert Group on the Impact of the Digital Transformation on EU Labour Markets, pleaded that "we need policy on how to reduce skills gaps in the context of lifelong learning, and third parties like social services need to come in to help workers and employers to accumulate skills."
Noteworthy was the lack of discussion surrounding people with disabilities at the conference. PWD's want to work and are a part of the future of work, but faces far more challenges than their non-disabled counterparts. Apart from short mentions of a more inclusive labour market, importance of mental health in work-life balance, VET centres to get involved in mobility programs, spending on VET and that the EPSR is shaping the future of work, there were little discussion on how to include PWD in the labour market, and how vulnerable groups could tackle unemployment and overcome barriers in their path.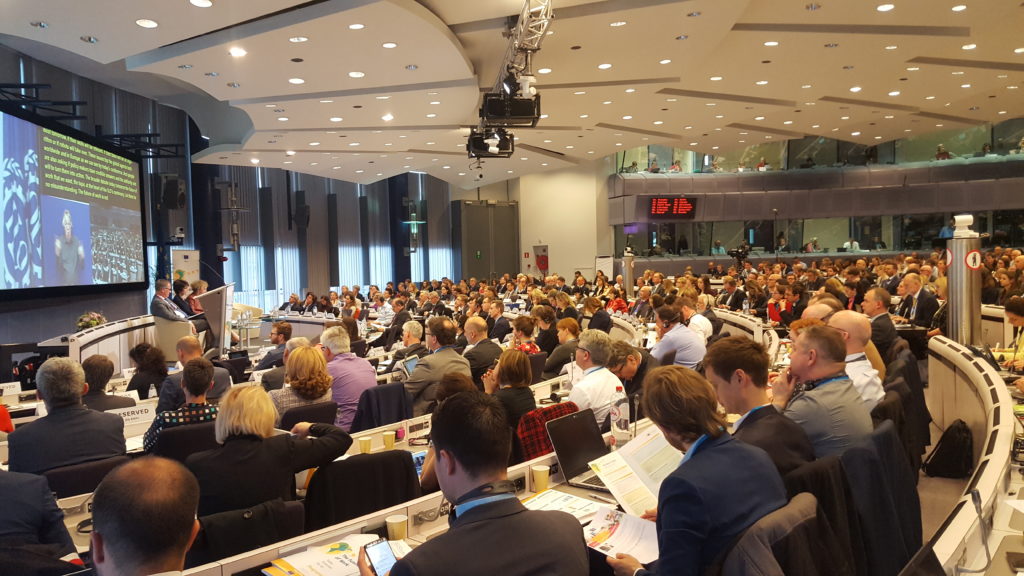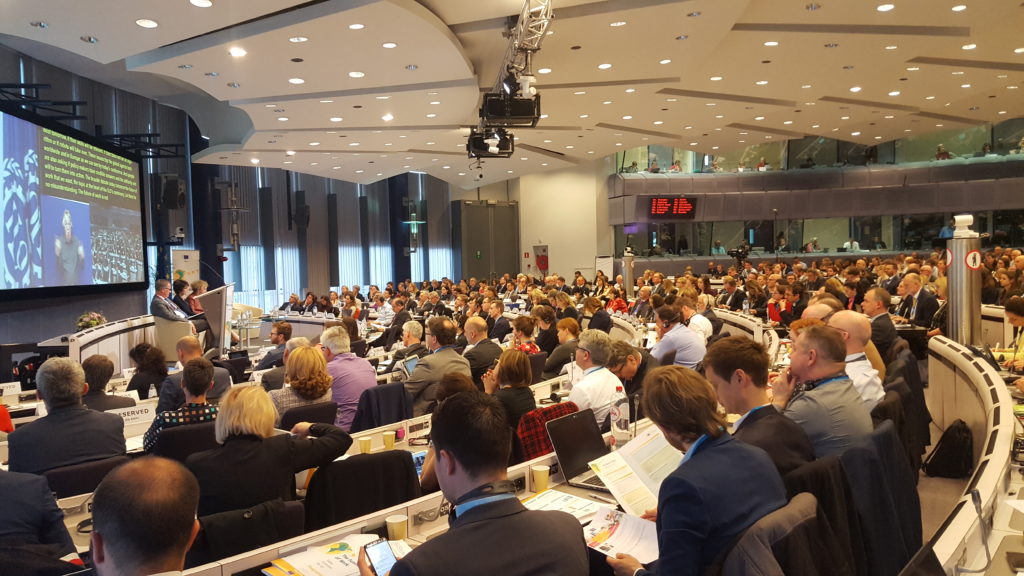 The Future of Work-conference focused on the main changes taking place in the world of work, and discussed topics such as the use of Artificial Intelligence (AI) and other new technology, what tomorrows labour market will look like, how to reduce unemployment, and how to ensure the implementation of the European Pillar of Social Rights (EPSR) at an EU and Member State level. The conference aimed to reflect on how to face the challenges in the future world of work and how to grasp the opportunities it may bring.
Despite the lack of discussion on people with disabilities, was there ten key messages to take away from the discussions revolving the future of work:
The world is changing: The European Union is being transformed and challenged by trends such as digitalisation, globalisation, migration, climate change, demographic change, and ageing.

The future of work is NOW: Changes on the labour market are happening now and they are irreversible. For example automation and new business models, enabled by digital technology.

The EU provides a reference point and support to face these challenges: The EPSR is the compass to inspire new legislation or policy initiatives at EU level, to steer reforms through the European Semester, and to channel funding efficiently to address the urgent social priorities.

We need to define what we want the future world of work to look like, and on how to get there: We want the European social model to be preserved and reinforced, but it requires responding to the new challenges and to reap the benefits of technological innovation. To make this a reality, we need to plan concrete actions.

We need an inclusive digital economy: People facing job loss or transitions need comprehensive support, based on up-skilling and re-skilling, access to employment services, income support, and social services throughout their professional career.

We need adequate investment: It will be critical to make the best use of the EU's long-term budget 2021-2027, including the European Social Fund Plus to fund future skills policies and measures to support labour market transitions.

We need better active labour market policies: These need to be provided by high-quality public administrations that deliver effectively the services our citizens and societies need. This requires better involvement of and cooperation between employment services, skills providers, social services and business.

Nobody must be left behind: Economic benefits should reach all Europeans, also those living in a disadvantaged district. The success of any policy should be judged in light of its impact on the most vulnerable and cohesion of our social fabric.

Strengthening a global level playing field is crucial: The EU is well placed to intensify cooperation with other organisations and partners, including the International Labour Organisation (ILO), to promote decent work and to ensure progress in the implementation of international commitments.

The future is our joint responsibility: All levels of governance have to work together with social partners and civil society to deliver what EU citizens and workers expect.
Find the programme here.
Photos from the conference can be found here.
Factsheet on key employment and social figures can be downloaded here.
Link to factsheet on the implementation of the EPSR from principles to initiatives.