Learning and Innovating Together
What opportunities and services does EPR offer its members?
If you are interested in joining our network and benefitting from our activities and services as outlined below, please contact our Secretary General Laura Jones who would be happy to explain more. EPR has one type of membership, and three fee levels, dependent on the GDP of the country in which an organisation is based.
Our strategic objectives
EPR provides and facilitates valuable learning and development opportunities for members
EPR equips members to address trends impacting service delivery
EPR network of innovative organization grows
EPR contributes to policy discussions based on members' expertise
Our Activities
Guided by our strategic objectives our annual Catalogue is developed through individual consultations with each of our members. The Catalogue outlines each year's activities and services. EPR is a "matchmaker" helping members to identify mutual learning possibilities and supporting the development of tailor-made exchange and training activities both in-person and online. Most activities are completely free for members of the network. More information about the types of activities and services we offer can be found below. EPR auf Deutsch
TRENDS AND INNOVATION
– Gain insight into how to address address and harness trends through briefings and expert input
– Take part in pilots of innovative approaches
– Apply theory from expert workshops on organisational development and strategy
– Learn about and apply the latest methodologies in service provision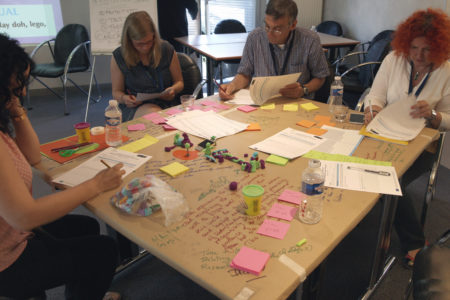 MUTUAL LEARNING
– Compare and analyse how to improve services and assess progress over time
– Participate in comparative research into good practice from the field
– Join site-study visits to leading practitioners and product developers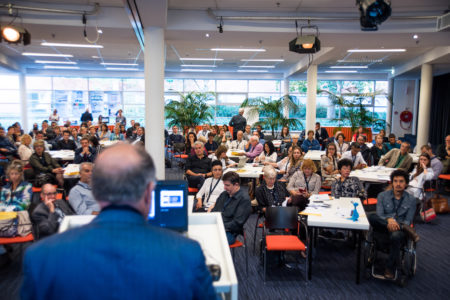 NETWORKING AND STRATEGY
– Build connections with leading service providers from across Europe
– Be part of a community of like-minded professionals
– Take part in exchanges and training on strategic issues and management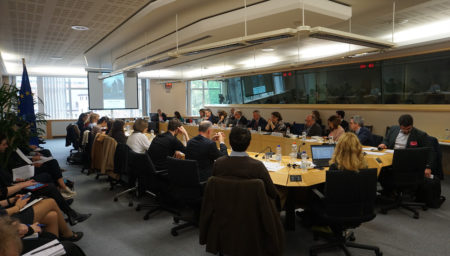 POLICY
– Benefit from analysis of key initiatives and legislation
– Engage in national awareness-raising events
– Feed into key EU processes relevant to the disability service sector

PROJECTS
– Receive guidance in finding project partners and have the possibility to join projects developed by EPR
– Get support in writing EU project applications
– Participate in training sessions in accessing EU funding opportunities
Topics of the activities
EPR regularly organises initiatives in the following fields of expertise:
Vocational Education and Training, Employment, mental health, independent living, quality, outcome measurement, empowerment and co-production, quality of life, mental health, ICT and Assistive Technology, strategy and organisational performance. We also facilitate exchanges between members on many other topics. For more information see the What we Do section of the website.
Additional services available
On top of the mentioned activities, EPR can support its members to organise international events and provides personalised, tailor-made training or other activities for an individual member.
Characteristics of EPR members
EPR members are private not-for-profit organisations or public organisations that deliver services to people with disabilities and other disadvantages or that support organisations that deliver such services, from any European country. EPR members are known for providing high quality services, engage in actions for continuous development, improvement and innovation, have a high level of expertise in relevant fields for the other EPR members, are committed to the quality principles underpinning the EQUASS system and to the implementation of the UNCRPD, as well as having the capacity to engage in a minimum of EPR activities.