Assessing and promoting social-emotional competences of young people with cognitive impairments in VET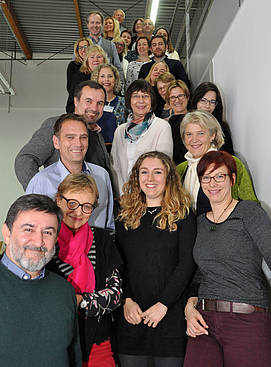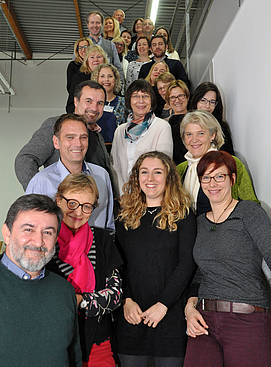 The SEC4VET project brings together vocational and rehabilitation centers for people with special needs from six countries all over the Europe – Germany, Italy, Portugal, Hungary, Estonia and Belgium – and the University of Bamberg, in Germany, to work out tools for assessing social-emotional competences of young people with cognitive impairments in VET as well as manual and teaching materials for promoti ng those skills in 2020. EPR members Astangu and Josefsheim-Bigge are involved in this project.
Funded by Erasmus +, the aim of the project is to raise awareness generally on this subject and, as a result, increase the attention to social-emotional competences during the process of vocational rehabilitation thereby contributing to the strengthening of empowerment and inclusion of this target group.
As a result, the tools for assessing and promoting social-emotional skills for teachers and specialists who work with people with special needs are evolved to help them understand, pay attention and train those skills very much needed in the context of finding a job and everyday life besides other more practical skills related to work. Within the project the following tools are developed:
– Diagnostic tool for assessing social-emotional competences for individual approach in the training process;
– Handbook on the importance of social and emotional skills;
– Concept to support social-emotional competences;
– Training modules for the teaching staff and professionals involved.
The results of the project will be published and freely accessible for everyone interested.
The SEC4VET project will conclude with an international symposium at the Josefsheim-Bigge, Germany in June 2020.