An employers' perspective on inclusive recruitment
Online
16 November 2021, 15.00-16.30 CET, Zoom (webinar format)
Join us for an online series of presentations from employers across Europe. Hear about how companies have made inclusive recruitment work for them. Become inspired and get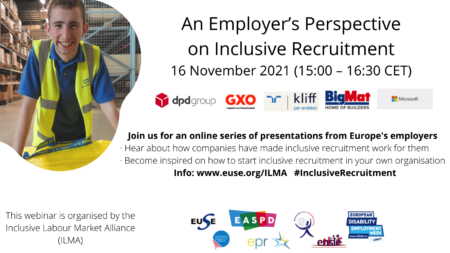 ideas on how to start inclusive recruitment in your own organisation.
Confirmed companies sharing experiences include Microsoft, DPD Group, Randstad and GXO. Learn about a programme working with people with Down's Syndrome, a collaboration between a social enterprise and mainstream company, supported internships and apprenticeships, preventing occupational risks and more.
The meeting will have translation from English into French and Spanish and captioning.
Further details and full agenda coming soon. Save the date!
ILMA will host this webinar by and for employers.
ILMA is a pan-Europe alliance of six associations: the European Union of Supported Employment, European Disability Forum, Workability International, European Association of Service Providers for Persons with Disabilities, European Platform for Rehabilitation, and European Network of Social Integration Enterprises.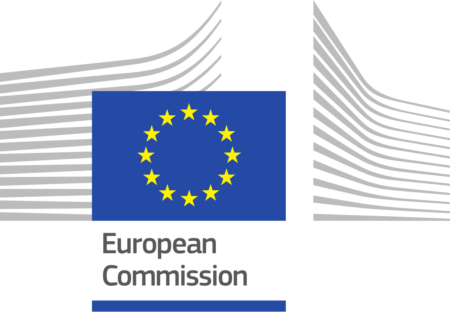 This event receives financial support from the European Union, from the EU Programme for Employment and Social Innovation (EaSI). For further information please consult: http://ec.europa.eu/social/easi