Heliomare celebrates the opening of Obdam center
On September 30, the official (postponed) opening of the treatment center in Obdam took place. The building was already taken into use by Heliomare Labor Integration and Heliomare Hersenz in October 2021, but due to the corona measures in force at the time, the opening was postponed.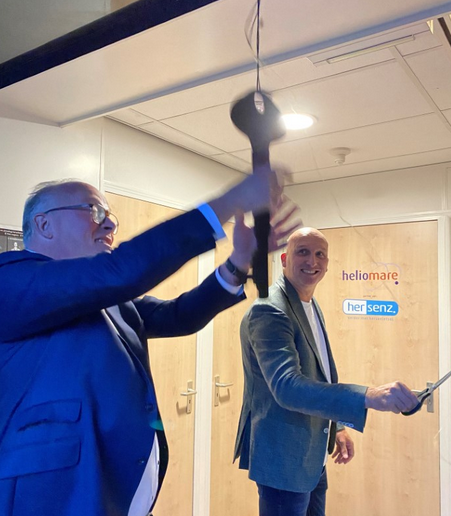 In Obdam they work in a partnership with physiotherapy practice Leef! Obdam and Heliomare (Labour Integration and Hersenz). On September 30, owner Gilbert van den Berg of Leef! and Kurt Schumacher, manager Heliomare Labor Integration, inaugurated the official opening act. On that day, additional training (how to recognize NAH; treatment options for people with long-term pain) was also provided for the company doctors. Coen van Bennekom, Judith van Velzen and Marit van der Waart gave various presentations on behalf of Heliomare and Hersenz.
On 1 October there was an open day at the treatment center. Live! gave some workshops and at Hersenz some presentations about the treatment program were given. Various experiential exercises were also offered. It was also possible to practice with VR glasses.