Sabina Lobato speaks about entrepreneurship at the United Nations Headquarters in New York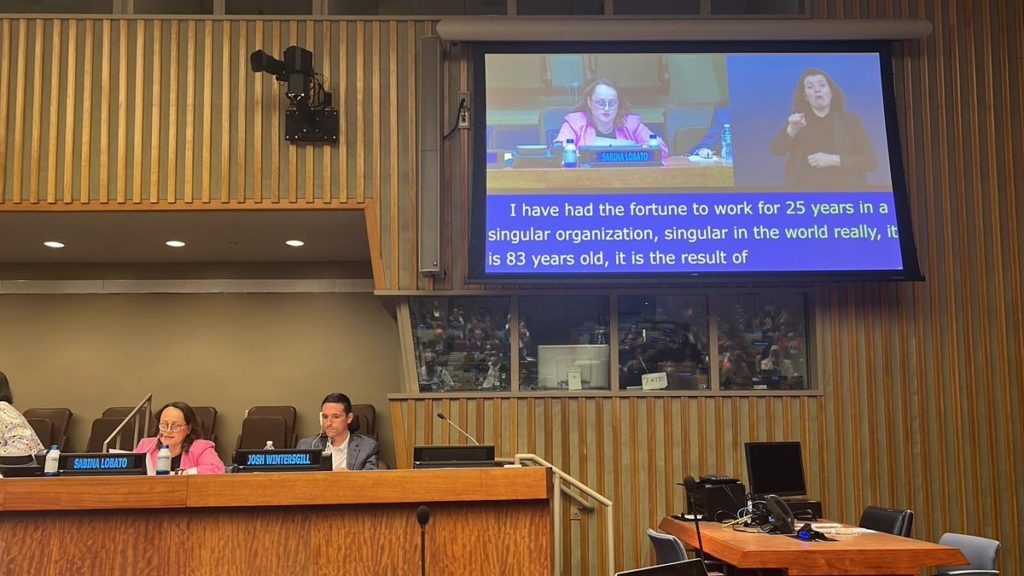 In June 2022 Sabina Lobato, EPR's Chairperson and Director of Inserta Empleo/ ONCE Foundation, had the opportunity to deliver a speech at one of the Roundtables of the 15th Session of the Conference of States Parties to the Convention on the Rights of Persons with Disabilities (COSP'15). 
The Conference, convened under the overarching theme "Building disability-inclusive and participatory societies in the COVID context and beyond", was held from 14 to 16 June at the United Nations Headquarters in New York.
Together with four panellists from Israel, Poland, Japan and the UK, she was invited to speak at a Roundtable on "Economic empowerment and entrepreneurship of persons with disabilities".
In her speech, she shared the lessons learnt by the ONCE Foundation over 34 years of experience in promoting and supporting entrepreneurship for persons with disabilities, as a viable – and in some cases the only – employment option.
Based both on the experience of the organization and the feedback from entrepreneurs, Sabina emphasized the importance of supporting them throughout the whole process, while promoting their self-confidence and encouraging them to make their own decisions. She recommended including entrepreneurship skills training in school curricula, providing entrepreneurs with digital skills to strengthen their businesses and foster their sustainability, and ensuring access to financing. The need to develop specific programs for persons with disabilities with high support needs and women with disabilities was also stressed.
Finally, she highlighted entrepreneurship initiatives as the best example of the talent and capacity of persons with disabilities, who can start businesses as any other person with the necessary support.